Why Numbers Don't Matter
Before I begin, let me explain that I'm not referring to the concept of Numerology (although elements of it could be touched on here).  What the above title means is that the number of hits on your blog is not the most important factor of your success.
I focus on blogging because, well, that's what has led you to read this post.
Whether your goal is to make money from your blog or reach out to people (or both), there are two things that matter more than numbers…passion and relationships.
Let's think of these two concepts and how they are interrelated.  Imagine two bloggers.  Blogger One goes into the job with a bottom line profit in mind.  They want to get rich quick.  They put in a lot of time and energy to drum up numbers in the form of clicks, likes, and emails subscribers.  Blogger Two puts in the same amount of time and energy, but they are more concerned with interacting with their followers, caring about the content of their posts, and whether their newsletters are helpful to their subscribers.
Blogger One, after a few months (or even a few weeks) has a following of 10,000 people, based on eye-catching graphic designs and cool videos.  They post numerous blogs every day to drive traffic.  They go on to start a marketing campaign based on the number of followers and their ever-increasing email list.  They form bonds with the people who buy, and the rest are left in the dust.  After a few days, weeks, or months, they give up on their blog because it didn't produce the cash they wanted.  They move on to something else.
Blogger Two has a humble following of maybe 500.  They post blogs every couple of days after very thoughtful reflection.  After a while, they finish an eBook they've been working on and decide to place their eBook for sale on their site.  They might advertise to their followers, but make sure to elaborate on how it might be beneficial to the reader, and offer some free gifts as a bonus.  Blogger Two cares about all of their followers, not just the ones who buy.
After a year or more, Blogger Two is still on the scene, catering to their small yet growing community and goes on to make it big based on their passion and ability to help other people.  They have an undying passion for their purpose.  They know that planting the seed will reap long-term benefits for their future.  (On that note, allow me to give a shout-out to Jenniferhelps, who's a perfect example of "Blogger Two", because she cares about her followers).
As you can see, passion and relationships are essential for success in the blogging and marketing world.
Don't get me wrong, there are many people who go into blogging/marketing that will become successful, regardless of their motives.  But ultimately, we are here on this earth to help and love one another…and if we enjoy success along the way, it only enhances our purpose because it allows us to reach out to even more people.  
If the writing is honest it cannot be separated from the man who wrote it. ~ Tennessee Williams
Your healed life starts with one step...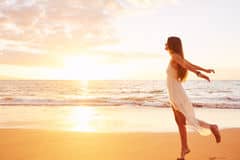 Get immediate access to this FREE recovery series to receive:

My top resources for narcissistic abuse recovery
Tips to detox from painful relationships
Strategies to overpower your addiction to the narcissist
and More!