Ask and It Is Given…..
I love walking the talk.  Especially when something I believe in transpires, giving me a round-trip ticket to Brag City!  So without further adieu … I asked, and I received.  (Yes, I know it's supposed to be "ado", but adieu is French-y, and I like it).
I am choosy when it comes to sharing personal details of my life.  However, this particular incident calls for it.  So, I cast off any awkwardness associated with 'getting personal' to give you a first-hand account of what is possible when you truly believe.
It all started when my less-than-cordial Ex stopped paying for our car insurance policy.  Of course, this was inevitable.  At some point in time, when two people go their separate ways, it's natural that what was once "joint" becomes single.  Only, he did this without informing me.  But, that's not where it ends.
A few months ago, I was pulled over for a broken taillight and had my license confiscated.  Not only would I have to pay a 145.00 fee to have my license reinstated, a 500.00 statutory fee would be required, as well.  $645.00.  *?#!  (Let this serve as a reminder to NOT let your insurance lapse).
Flash forward to the month of June.  While having a discussion with a lady at my son's daycare, I mentioned I wanted to get a business license, but that I needed to reinstate my driver's license first.  I gave her the whole sordid background on what happened, and didn't really think anything else of it… until a few days later.  Not only would I not be able to get a business license…it would be awfully embarrassing if I got pulled over with my children in the car; subsequently being charged with driving on a suspended license.
During the following days, I turned this problem over to God and told myself He would take care of it.  I didn't worry about the "How".  I just believed.  The "How" isn't up to us to worry about.  We just have to make our desires known.  "How" is up to God…the Universe; whatever you believe in.  ( I happen to believe in a combination of these, with God being foremost).
Last week, I got a call from the lady at my son's daycare.  She asked if I was sitting down.  I grabbed a chair and readied myself.  She'd gotten permission from her administration to pledge the fees for me to get my license reinstated!  How's that for faith??
It just goes to show what can happen when you align yourself with possibilities.  The secret is to not have any doubt…not even a seed of doubt.  Doubt blows everything up in your face like a 5th grade science project.  On that note, might I suggest this blog by Power of PIES.  He knows exactly what asking in faith is all about (along with some other useful advice and observations).
Until next time…
"All who call on God in true faith, earnestly from the heart, will certainly be heard, and will receive what they have asked and desired." ~ Martin Luther
"I give up my attention to things that bother me. I give up my trying so hard. I give up my struggle. I give up my confounding confusion. I give up my EXCUSE for negative emotion. I'm giving up my excuses. I'm giving up my statements of what is not working. I'm giving up." ~ Abraham Hicks
"Ask and it will be given to you; seek and you will find; knock and the door will be opened to you." ~ Matthew 7:7
Your healed life starts with one step...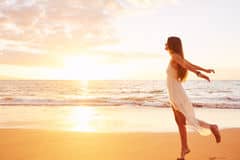 Get immediate access to this FREE recovery series to receive:

My top resources for narcissistic abuse recovery
Tips to detox from painful relationships
Strategies to overpower your addiction to the narcissist
and More!