One-Stop Safe Skincare Shopping List for Abuse Survivors
If you are healing from the trauma of emotional abuse, it's important to take care of the outside just as much as the inside.  You may be surprised to learn that chemicals enter your body through the use of skin care products like lotions, shampoos, and cosmetics.
Most mainstream personal care items in your favorite store contain toxic chemicals like parabens, phthalates, and toluene – chemicals linked to hormonal imbalance, depression, endocrine system problems, and even cancer. Instead of nourishing your skin, these chemicals wreak havoc on your skin and, over time, damage your internal organs.
You'll probably be more shocked to know that the FDA does not require companies to test their personal care products for safety. In fact, out of the many ingredients used in skin care products, only a small fraction are actually reviewed. This is true even for some products labeled "natural" or "organic."
Below is a list of brands to dodge (for men and women).  This list isn't exhaustive, but will get you started on the road to healing from the inside out:
Brands to Avoid  (with examples)
P&G (Proctor & Gamble)

:  Aussie, Camay, Clairol, Cover Girl, Gillette, Head & Shoulders, Herbal Essences, Naturella, Nicky Clarke, Olay Body Care, Old Spice, Pantene, Prell, Safeguard, Scope, Secret, Vidal Sassoon, Wash & Go, Wella

Unilever

:  Axe, Caress, Degree, Dove, Lever 2000, Soft & Beautiful, Suave, Vaseline

Colgate-Palmolive:

 Afta, Irish Spring, Lady Speed Stick, Softsoap (hand soaps and body washes), Speed Stick

Johnson Baby; Johnson & Johnson:

  ANYTHING in the Johnson Baby Care line.  They manufacture other brands, as well, including Natusan, Penaten, and Prim-age.  Adults:  Aveeno, BeBe, Clean & Clear, Lubriderm, Johnson's, Neutrogena
Bath & Body Works – All products
Victoria's Secret – All body-care products and makeup
While these are popular mainstream brands, they are also the cash cow for retailers.  Don't be fooled by their marketing showing happy families living the epitome of superb health and happiness.  Again, many have a "natural" line, claiming to be organic…thus, fooling unsuspecting consumers into furthering their physical and mental ailments.  
I've overheard people in the stores swearing by products like Suave, Dove, Olay, etc., without their realizing they are smearing tissue-altering chemicals on their largest organ and may later develop chronic fatigue, thinning hair, and early menopause symptoms. Something else to ponder…guess what happens when those chemicals go down the drain?  They harm our environment, wildlife, and planet!
But on to the good stuff!  There are many organic and natural lines available both in-store and online.  Sometimes you can get really good deals online (free shipping, first-time buyer coupons). I buy many of my own products from Starwest Botanicals.  I like them because of their various certifications and commitment to protecting our health and the environment.
If you're not into online shopping, here are some brands you can find in your local Kroger, Target, and Wal-Mart stores:
Safe Skin Care Brands
Alba
Avalon Organics
Burt's Bees
California Baby
Jason
Kiss My Face
Nature's Gate
Tom's of Maine
Coconut Oil  – for body and hair
Usually, these brands are stocked apart from the mainstream brands.  For example, in Kroger, they are in the same section as the organic foods.  In Wal-Mart, they are usually near the pharmacy.  Once you find them, you will most likely find other organic brands that I have not listed here.
Lastly, for those of you with a creative streak, you can make your own handmade skin care ingredients.  Check out these recipes for organic skin care.  Enjoy!
P.S. – You can print this page  by hitting the "print" button, located among the share buttons 🙂
Copyright © 2017 by Kim Saeed and Let Me Reach    
Download the healing toolkit below for other ways you can heal your body from the inside out!
Your healed life starts with one step...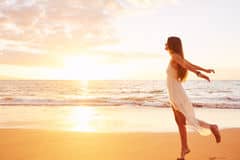 Get immediate access to this FREE recovery series to receive:

My top resources for narcissistic abuse recovery
Tips to detox from painful relationships
Strategies to overpower your addiction to the narcissist
and More!