Adrenal Recovery Soup Recipe
A vegetable soup recipe that has proven helpful in restoring adrenal function. This high energy soup called "Taz" comes from Dolores S. Downey's "Balancing Body Chemistry with Nutrition" seminars.
* 16 oz green beans
* 1cup chopped celery
* 1 zucchini, sliced
* 1 medium onion, chopped
* 1 cup tomato juice
* 1 cup spring water
* 2 Tbsp raw honey
* 1 tsp paprika
* 1 cup chicken broth
* pepper to taste
Combine ingredients and simmer for one hour until vegetables are tender.
Your healed life starts with one step...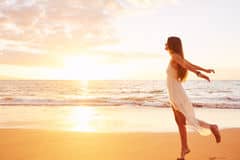 Get immediate access to this FREE recovery series to receive:

My top resources for narcissistic abuse recovery
Tips to detox from painful relationships
Strategies to overpower your addiction to the narcissist
and More!