Stalking Can Take Mental Toll on Victims, Study Confirms
http://news.health.com/2013/10/18/stalking-can-take-mental-toll-on-victims-study-confirms/
Of the many harassing behaviors that victims of Narcissistic abuse endure, stalking is perhaps one of the worst.  Although not exhaustive, the following are some of the more common effects that victims of stalking experience:
* Effects on mental health
Denial, confusion, self-doubt, questioning if what is happening is unreasonable, wondering if they are over-reacting
Frustration
Guilt, embarrassment, self-blame
Apprehension, fear, terror of being alone or that they, others or pets will be harmed.
Feeling isolated and helpless to stop the harassment
Depression (all symptoms related to depression)
Anxiety, panic attacks, agoraphobia (frightened to leave the house, never feeling safe)
Inability to sleep – nightmares, ruminating
Irritability, anger, homicidal thoughts
Emotional numbing
Symptoms of Post-traumatic Stress disorder e.g. hypervigilance (always on the lookout), flashbacks of frightening incidents, easily startled
Personality changes due to becoming more suspicious, introverted or aggressive
Suicide thoughts and/or suicide attempts
* Effects on physical health
Fatigue from difficulty sleeping, being constantly on guard, symptoms of depression
Effects of chronic stress including headaches, hypertension
Gastrointestinal problems
Fluctuations in weight due to not eating or comfort eating
Development or exacerbation of pre-existing conditions e.g. asthma, gastric ulcers and psoriasis.
Dizziness
Shortness of breath
Heart palpitations and sweating
* Taken from stalkingriskprofile.com
Enduring Narcissistic abuse is detrimental to both the mind and body.  Many non-victims would be unable to tolerate one of a Narc's criminal behaviors, yet victims of Narc abuse have to endure several simultaneously.
On a personal note, I have stopped working outside the home due to repeated stalking over a period of several years.  Have you been stalked by your Narcissistic partner or Ex?  Were you told by friends or loved ones to simply brush it off?  Share your story below.
Your healed life starts with one step...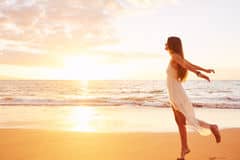 Get immediate access to this FREE recovery series to receive:

My top resources for narcissistic abuse recovery
Tips to detox from painful relationships
Strategies to overpower your addiction to the narcissist
and More!