What Does The Bible Say About Narcissistic Behavior? Part 3 – Traitors
** Written by The Roadshow for Therapists
PEOPLE WILL BE LOVERS OF THEMSELVES
Narcissism is addressed in the Bible in Paul's second pastoral epistle to Timothy (2 Timothy 3:1-7) in the fall of A.D.67.  Paul seems to be concerned about the character and behavior of leaders within the church, so he warns Timothy to beware of those who act out of a "self love attitude".  He says, "But know this, that in the last days perilous times will come.  For men will be lovers of themselves, lovers of money, boasters, proud, blasphemers, disobedient to parents, unthankful, unholy, unloving, unforgiving, slanderers, without self-control, brutal, despisers of good, traitors, headstrong, haughty, lovers of pleasure rather than lovers of God, having a form of godliness but denying its power.  And from such people turn away."  Here Paul names many of the attributes associated (in psychology) today with the narcissistic personality we are all becoming so familiar with.
Contrasting the Bible with Psychology:
Let us take a few moments to contrast and compare what St.Paul says to Timothy two thousand years ago with today's psychological understanding of what narcissism is:
St. Paul says: Traitors
Psychology says:  A traitor is one who betrays another's trust.  So in what way does a narcissist betray trust? Narcissists are not interested in authentic relationships, that is why they betray people constantly.  However, they do need people to boost their fragile ego, that is why they are always on the look out for their narcissistic supply.  Once a narcissist identifies a person as their potential supply, they will be stalked as prey by their predator.
Once the hunt commences, then every trick at seduction will be engaged until the person is truly hooked.  Once a victim is hooked they are seen as fair game for total exploitation.  Phase one is called the initial "Idealization Stage", the narcissist puts on their "best face" in order to mould their victim into a symbiotic relationship with them as their narcissistic supply.  If their potential prey is part of a group, they will target them in such a way until they manage to separate them from all protective friends.   For a while the narcissist will shower them with attention in their bid to glean all knowledge about them, their value system, their vulnerability, their interests, their needs and wants.  They will then feign those same common interests in such a way that the unsuspecting victim believes that they have found their soul-mate, someone who understands them fully.  The victim mistakes what is happening in the relationship as friendship, rather than being a victim who is being used to provide the narcissist with something that they lack.
When the narcissist has what they want, they will move into The Devaluation Stage: Almost overnight the narcissist becomes decisively cold and uncaring. The victim's fall from grace is a hard one, they cannot seem to do anything right anymore; the narcissist's loving words turn to criticism, everything the victim tries ends in a negative effect, and they find themselves devalued at every turn. Totally confused, the victim has no idea what is happening, and they become increasingly stressed, unhappy and depressed with the situation. The narcissist's "gaslighting behaviour" has reached its peak, and they despise who their supply person has become (weak and worthlessly inferior).
Having been devoured, the victim's utility is exhausted, and the game enters into The Discarding Phase: Once this happens, the narcissist's ardor for the game has dampened, in their eyes they have already won the contest, and the fun is over and they go in for the kill without any remorse. By this time, the narcissist is totally indifferent to any needs or wishes that the victim may have, in effect they no longer exist in their mind. Not so for the victim, they are left confused and raw with emotion, and are eager to find solutions in order to "fix" the dying relationship.  It is this behavior of setting out to find a victim to use, abuse, then annihilate that makes the narcissist such a traitor.
Your healed life starts with one step...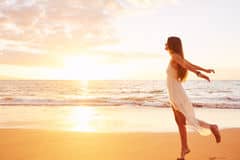 Get immediate access to this FREE recovery series to receive:

My top resources for narcissistic abuse recovery
Tips to detox from painful relationships
Strategies to overpower your addiction to the narcissist
and More!