Friday Poetic Pondering…
In the waters of purity, I melted like salt
Neither blasphemy, nor faith, nor conviction, nor doubt remained.
In the center of my heart a star has appeared
And all the seven heavens have become lost in it.
This divine love beckons us
to a world beyond only lovers can see
with their eyes of fiery passion.
~Rumi
Your healed life starts with one step...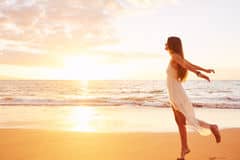 Get immediate access to this FREE recovery series to receive:

My top resources for narcissistic abuse recovery
Tips to detox from painful relationships
Strategies to overpower your addiction to the narcissist
and More!