What Happens When You Discard the Narcissist…Instead of the Other Way Around
The internet is full of heart-wrenching stories of women and men who were love-bombed, courted, and made to feel special by their partner.  Until one day, they realized they were in the web of a deceitful, heartless narcissist.  They were unceremoniously devalued and discarded and left to make sense of the shrapnel amid the wasteland of what they thought was true love.  Of course, that's after their soul has been sucked out by the arachnid they considered their lover.
Sometimes, however, victims of narcissistic abuse make the decision to leave first.  This typically generates a completely different outcome.  Since life and love are a game to narcissists, they cannot tolerate being the one to be deserted first.  It's all about winning to them.  If you leave them first, be ready for psychopathy on steroids.
I left my Ex two years ago.  To date, I am still being stalked, monitored, and spied on.  He has installed spyware on my cell phone and, I suspect, my laptop, as well. After a couple of factory resets, he still has insider knowledge of some of my most private conversations.  I must constantly be aware of my surroundings.  He knows when I leave and arrive to my apartment.  He's even shown up beside me on the highway, numerous times.
I have primary physical custody of our son, with my Ex having visitation on the weekends.  Recently, he resolved to call my home phone ten to fifteen times in a row every day(after a long period of not calling), show up in the parking lot of the apartment complex where I live (unannounced), and also invite himself over when I'm alone working from home.  In all honesty, he stalked me while we were married, as well.
Narcissists typically have other lovers waiting in the wings, so they assume other people are the same.  Therefore, every innocent interaction you have with another human can be misconstrued as a secret love affair, whether it be a male or female.  My Ex once made the comment that he didn't agree to our divorce (although he signed all the papers), and therefore, I was cheating on him…a ludicrous accusation, considering that up to that point, I'd only been working and taking care of my children.
Did you recently visit your good friend of fifteen years?  You must be having an affair with their teenage offspring.  Did you give five dollars to the Salvation Army bell ringer?  You must be banging them on the side.  A narcissist will see the most innocent activity as something dirty and sex-driven, because that's what they participate in themselves.
Narcissists have no boundaries, civil or otherwise.  This explains why they don't blink an eye when violating verbal agreements or court orders.  They know exactly where the proverbial line is drawn and stand with the tips of their toes over it.
Yesterday, I spent most of the day in Juvenile Relations and Civil court, filing a preliminary protective order.  He and certain members of his family believe they are above the law.  The order is only good for 15 days, and then I have to present my case to a Judge…two years after escaping my Ex's subterranean lair.
If you've suffered the pain of narcissistic abuse, there are tools to help you let go of the hurt – and develop new ways of thinking, and even dating.  You can find out everything you need to know in my book, How to Do No Contact Like a Boss! 
Your healed life starts with one step...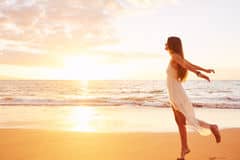 Get immediate access to this FREE recovery series to receive:

My top resources for narcissistic abuse recovery
Tips to detox from painful relationships
Strategies to overpower your addiction to the narcissist
and More!