An Inspirational Story of Release and Healing
by M.L. Gallagher
I was involved with a sociopath for 4 years 9 months. Through the course of that relationship I lost everything I owned, including my relationship with my daughters. I almost lost my life. And then, one day, the police walked in and arrested him and I was set free.
Since that morning of his arrest, May 21, 2003, I have healed and grown and learned and stretched my wings and taken flight. My life is rich and vibrant. My heart is strong.
I believe it is not the fall that kills you. It's the staying down.
I believe we all have the courage to get up. We all have the right to live our lives in freedom.
I believe I am free when I stand in my light and do not fear the darkness or the shadows.
Since gaining my freedom I have written a book about my experience (The Dandelion Spirit, A true life fairy tale of love, lies and letting go) and, I have healed. My daughters and I live together again. They have forgiven me and most importantly, I have forgiven myself.
Being with a sociopath has taught me the greatest lie is when I give up on myself and give into another. When I let go of my belief in me and turn to another to find my life.
There will always be encounters with sociopaths and others of disordered personalities. In freedom, I do not fear the possible encounter. I do not fear the dark, because I am living my life in the light of being all that I am meant to be.
Your healed life starts with one step...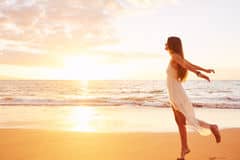 Get immediate access to this FREE recovery series to receive:

My top resources for narcissistic abuse recovery
Tips to detox from painful relationships
Strategies to overpower your addiction to the narcissist
and More!