Leaving Your Narcissist – Which Path Will You Take?
It saddens me to read stories of women and men who are enmeshed in a relationship with a Narcissist.  They want a different life, they want to break free, yet somehow they just can't seem to do it.
I know what it's like.  During my eight-year marriage to a Narcissist, I was stuck in the same prison.  Early on in the marriage, my Ex consistently threatened to leave.  I lost count of the times he'd pack his suitcases and disappear.  The length of time he'd be gone varied from a few days to a few weeks.  During those times, he wouldn't call or email.  Each time, it seemed like the last time, and each time he'd come back acting as if nothing happened.  This continued even after I gave birth to our son.
Finally, I "got smart" and changed the locks on the doors.  At this point, he was forced to live with one of his family members, who lived only two streets over.  He used his charms and fake promises to get a copy of the new key. I changed the locks a second time when our son was a year old and told my then-husband that I wanted a separation.  His response was to purchase a one-way ticket out of the country.  He was gone for almost a year.
During this time, I obsessed about him day and night.  I literally could not go five minutes without thinking of him, missing him, and wanting him back.  After almost a year apart, I made one of the most foolish decisions of my life and flew out of the country to where he was staying to go and "save" our marriage.
I didn't know about trauma bonding then.  I've since learned that bad times bond people as strongly as good times, perhaps more so. I didn't know that the core of the toxic relationship was founded on the fact that I'd failed to set boundaries.  I didn't realize that one of the reasons I felt like I missed him so much was because my body was bio-chemically addicted to the intense ups and downs.  The urge to make contact with him was based on the only consistent feeling memory my brain and body had of him, which made separation from him intolerable. I was addicted just as surely as a crack addict in a halfway house.
He came back to the US and we were together for another miserable stint of sadness and grief.  I loathed myself for the choice I'd made.  I'd finally had my chance at freedom and I blew it by chasing him down half-way across the world.  Things got so bad again that he moved to his brother's house three hours away in Northern Virginia.  But I was still his prisoner.  He came and went as he pleased, usually with no notification.  I was forced to remain under his dark cloud.
Then it happened.  It was a typical Saturday morning.  I was working two teaching jobs at the school and looked forward to a day of relaxation.  My two older sons were watching television and my little one was playing with his toys.  My Ex was sitting at the computer.  I walked out of the kitchen, cup of coffee in hand, and headed towards the couch.  My Ex turned around and said, "I really hate you.  I'm just being honest.  I wish you would just die and I thought you should know".  Right in front of the kids…right in front of our son.  (This happened right around the same time he left us at the mercy of drug dealers that were staying next door while our neighbors were out of town).
That was the day I knew my life with him was over.  In a week's time, I'd gotten my own apartment and moved out after he went back to No VA for the week.   I started a new life that didn't include him.
In case you're wondering, it wasn't easy.  He tried the same old tricks to keep himself wedged in my life.  It took a restraining order to keep him away.  But, I'm happy to report I'm now happier than ever.
Then, there's the story of a woman who never left her emotionally abusive, Narcissistic partner.  At the age of 52, she found herself riddled with cancer and in the hospital.  Her partner let her know just how inconvenient her disease was to him, leaving her to die in the hospital alone while he dated other women from online dating sites.  She finally understood that if she'd left this brutal, uncaring monster, her life would have had a different end.
Ongoing, chronic stress can and does lead to fatal diseases, such as cancer.  I've read countless stories on blogs and forums of women and men who never left their Narcissistic partner.  They are suffering not only mentally, but physically, as well.  Stress in the body manifests into fibromyalgia, hypothyroidism, panic attacks, alcoholism, high blood pressure, cancers…the list goes on.  That's why I've dedicated my blog to healing the whole self.  With proper care, we can add years back to our lives that the Narc took away.  But, the first step is getting out of the abusive relationship and resolving to love and care for yourself.
It's essential to understand the Narcissist will never change.  The only way you can expect a different outcome is to make the decision to leave.  Your abusive partner is NOT going to all of a sudden morph into a 'decent person'.  An individual who has high levels of Narcissism simply CAN'T and WON'T – even if you are dying.
Which path will you take?
If this sounds like your life and you're ready for a change, let me be the first to tell you that life CAN absolutely be different. It may not happen overnight, but it starts with having the vision.  You are not here to be your partner's emotional punching bag.  However, it's important to come to terms with the fact that you have to let go of the things you have no control over and that includes the expectation that somehow your partner will finally "get it".  It includes accepting that the only way your life can be different is to focus on the things you CAN change.
If you've suffered the pain of narcissistic abuse, I'd love to give you tools to let go of the hurt – and develop new ways of thinking, and even dating.  You can find out everything you need to know in my book,

How to Do No Contact Like a Boss!
You owe it to yourself to pursue the freedom, love, and happiness you deserve.
Your healed life starts with one step...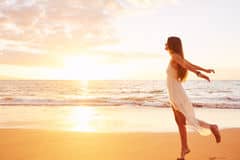 Get immediate access to this FREE recovery series to receive:

My top resources for narcissistic abuse recovery
Tips to detox from painful relationships
Strategies to overpower your addiction to the narcissist
and More!