Freedom Won
~ Lori Scott Kaiser – July 1, 2005
Once upon a time, there was a little girl,
who went to any lengths to have safety in her world.
She picked up any crumb of love and held it in her mind,
She magnified its value.  This helped to keep her blind.
Blind to deprivation; deaf to hurtful stuff,
dumb to real meanings.  She made the crumbs enough.
This fantasy of love helped her to survive.
In a world of cruel abuse, she found a way to stay alive.
But when all the hurt was over and herself a woman grown,
she continued self- deception in a family of her own.
She didn't mean to do it; was just part of who she was,
Giving…not expecting back, was just what a woman does.
She couldn't see her choices; she was blind to what was true,
Holding crumbs within her heart, denying that they were too few.
But as she loved her own children, the fantasy grew thin,
Her eyes began to open to the nightmare she was in,
As her narrow view expanded and her spirit came alive,
she was no longer satisfied with just trying to survive.
She saw her children start to struggle; tried her best to make things right.
Knew it was time to stop the damage; give up her hope, give up the fight.
She didn't know where she was going; only time would tell,
But she would never make the choice again to willingly live in hell.
Once upon a time, there was a woman grown,
who went to any lengths to live in freedom on her own.
Your healed life starts with one step...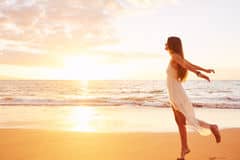 Get immediate access to this FREE recovery series to receive:

My top resources for narcissistic abuse recovery
Tips to detox from painful relationships
Strategies to overpower your addiction to the narcissist
and More!