Tawdry "Authors" Exposed! – Don't Fall for "Ph.D." Authors Regarding Narcissism
As I browsed Amazon, a suggestion appeared based on other titles I've viewed on the topic of Narcissism.
The One-Way Relationship Workbook: Step-by-Step Help for Coping With Narcissists, Egotistical Lovers, Toxic Coworkers, and Others Who Are Incredibly Self-Absorbed (New Harbinger Self-Help Workbook)
First, my mouth dropped, then my blood boiled.
Why?
Some poor, unsuspecting soul goes to their local Barnes & Noble because maybe they don't have access to internet, or if they do they don't know where to start when they try to discover how their soul was wrenched from their body by a mere human.
So, they browse the shelves, perhaps asking a trusty sales associate to lead them to books related to Narcissism…where they come across this title, which leads them to believe there is hope with the Narcissist.
Seriously?  "Hope" and "Narcissist" are contradictory terms.  Authors such as these help perpetuate the Narcissism epidemic by suggesting there are ways to communicate with them and further, that one can "reap the rewards".
Honestly, I've not read one book written by a Ph.D. on the subject that had valuable, practical advice on "making it work" with a Narcissist (mainly, because it's impossible to do).  Yes, they posses academic knowledge about the disorder and submit their theories as to how Narcissists "got that way", but they needn't include useless information on maintaining a relationship with one.  Perhaps they'd do well to dwell on an island with a Narcissist for one year…to gain some practical experience.  They'd likely offer themselves as shark bait.
Your healed life starts with one step...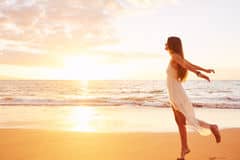 Get immediate access to this FREE recovery series to receive:

My top resources for narcissistic abuse recovery
Tips to detox from painful relationships
Strategies to overpower your addiction to the narcissist
and More!