The Secret of Change…
The Universe responds to your thoughts, no matter what they may be
Let go of all limiting thoughts.
Start treating yourself the way you want other people to treat you.
Make the choice.
LET GO OF THE OLD.
Embrace your magnificence.
One day at a time – build the new.
The secret to change is that the power is in your hands.  Every passing minute is a chance to turn it all around.
LIKE|SHARE|COMMENT|REBLOG
Your healed life starts with one step...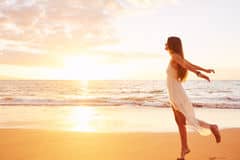 Get immediate access to this FREE recovery series to receive:

My top resources for narcissistic abuse recovery
Tips to detox from painful relationships
Strategies to overpower your addiction to the narcissist
and More!