Balancing Hormones After Narcissistic Abuse – Kale and Mango Salad
Refreshing Kale and Mango Salad
Inspired by FoodNetwork.com
Serves 2-4
Ingredients
1 bunch of kale*
Juice of 1 lemon
¼ cup extra virgin olive oil, and more for drizzling on the salad
Sea salt, to taste
Black pepper, to taste
1 ripe mango, peeled and diced
¼ cup toasted sunflower seeds**
Directions
1. Tear the leaves of the kale away from the stalks and throw away the stalks or save them for juicing (if you're into juicing). Tear the kale leaves into "salad leaf size."
2. Put the leaves into a bowl and drizzle with half of the lemon juice, a bit of oil and season with the salt.
3. With clean hands, massage the oil and lemon juice into the kale working it between your fingers until it is well coated in oil and has started to wilt slightly.  This should only take a few minutes but it's an important, worthwhile step.
4. Combine the other half of the lemon juice with the olive oil and the pepper in a separate bowl. Taste test—this will be your dressing. Add seasoning where needed.
5. Drizzle the dressing over the kale and toss to combine. Add the diced mango and toasted sunflower seeds. Serve with the satisfaction that you are eating a RAW super food salad in a delicious and healthy way. You go girl!
Hormone Balancing Ingredients:
1. Kale, a cruciferous and green leafy vegetable
2. Lemon, a citrus fruit
3. Sunflower seeds
4. Extra virgin olive
Recipe Notes
*Kale
Sometimes kale bunches can be really massive. If that's all that's available then that's fine. The recommendation is to use half of the bunch of kale for this recipe and then save the rest for a Black and Blue Green Smoothie or for juicing or another recipe.
**Toasting Sunflower Seeds
To toast the sunflower seeds heat a little bit of coconut oil or olive oil in a small pan over medium-low heat. Add the seeds and toast for a few minutes until they are nicely browned. Remove from heat immediately and set aside. This recipe is also good with toasted pumpkin seeds.
© 2013 Designer Health Centers LLC
Narcissistic abuse causes major damage to your body from the long-term, chronic stress.  Because of this, part of the recovery process involves healing the delicate systems that have been thrown off-balance.  Healing your hormonal system is part of the holistic healing approach.  It's important to note that healing the adrenal glands is a prerequisite to healing the hormonal system.
Your healed life starts with one step...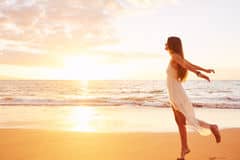 Get immediate access to this FREE recovery series to receive:

My top resources for narcissistic abuse recovery
Tips to detox from painful relationships
Strategies to overpower your addiction to the narcissist
and More!