Create a New Reality – Daily Recovery Ideas
Did you wake up this morning feeling like you just wanted to stay in bed?  Maybe you're reading this post from your iPhone…still in your pajamas and contemplating whether you need to eat today or not.
But, did you know that when you sit alone with your obsession and rumination, they only get worse?
Do you need to grieve?  Yes.  Are you entitled to feel unhappy?  Yes.  However, unless you make the conscious effort to break the cycle, you may find yourself five years from now doing this same thing on a similar morning.
Why not make the commitment to do one thing today that is out of the norm?  It doesn't have to be anything grand or expensive.  Just take a break from the computer or iPad, leave the forums, and shake things up a bit.
Here are some daily recovery ideas to help you change the cycle of heartbreak and negative thinking:
Put your hair into a messy ponytail, throw on the sunglasses, and go for a short drive.  Stay out of the inner city (unless you get your energy from crowds).  If you can, drive along a parkway or near a body of water.  You don't need to get out of your vehicle unless you want to.  Getting out into nature heals us on many levels, both cognitively and subconsciously.  Staying in your home day after day will only lead to further depression, which may later manifest into sickness or disease.
Open a window, light a candle and do a meditation.  I offer one here by Wayne Dyer.  Although it's listed as an Evening meditation, it can be performed any time of day as needed.
Go to the store and get all the ingredients for a banana split.  Go back home and celebrate your sweet tooth.  I wouldn't recommend doing this every day, but the act of making a banana split or ice-cream sundae speaks to levels of the subconscious that stir happy memories.
Did you have a hobby before the Narcissist?  Did you paint, write, restore old furniture, take dance classes, or make dream catchers?  Guess what?  There's no better day than today to get back into doing that thing which feeds your soul.
Have any old favorite Disney movies?  Plan a Disney movie-thon.  This would be especially great if you have children.  Cinderella, Snow White, Bambi, Fantasia, Pop-Eye…and popcorn.
On that note, if you have young children, coloring is a great stress reliever.  Let yourself get lost in coloring for a few hours.  It also appeals to your Inner Child 🙂
If your grandparents are still living, go visit them.  Take them a meal or dessert.  Acts of kindness are proven to help one recover from grief.
Visit a pet store or a local zoo.  Time with animals is healing…and they don't judge.  You might even venture to share your situation with a horse, monkey, or prairie dog.  At least you won't get any "I told you so" remarks.
Forums and discussion boards are great for learning about Narcissism, but make sure you're taking care of your soul in-between.
**After you've accomplished an act of recovery today, check back here and tell us all about it!
Your healed life starts with one step...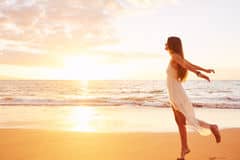 Get immediate access to this FREE recovery series to receive:

My top resources for narcissistic abuse recovery
Tips to detox from painful relationships
Strategies to overpower your addiction to the narcissist
and More!