Mother's Day Special!
If you've been on the fence about Let Me Reach coaching services, I just made it easier for you!  Between now and Mother's Day, you can get closer to your personal goals with my Mother's Day Special!
Do you feel like no one understands you?
Do you want to leave your abusive relationship, but need someone who can help guide you?
Have your friends and family stopped listening and you no longer have a support system?
Do you have a hard time following up on your decision to leave to the point that you've begun to dislike yourself?
Have you been a prisoner of cognitive dissonance and can't break the cycle?
Do you just need someone to talk to who can help you understand why your Narcissist acts the way they do?
Listen to this story:
"I can't tell you how amazing this process has been for me. I've come so far since we first started working together—I barely recognize the woman I was—and I owe a great deal of that to you."
–Janet P., Ocean City, MD
Make the commitment to shed your victim status and actually start living the life you've been dreaming of.  One which doesn't include Narcissistic crazy-making and abuse.
These special prices will help you get closer to your freedom! My clients who have made the leap are experiencing the life they've wished for, sometimes for years. How long do you want to keep surviving life, day in and day out, and never experiencing joy or happiness?
If the thought of getting away from your Narcissist appeals to you, check out these options:
Let Me Reach Coaching Services – Mother's Day Special
– By the Session ($21/session/normally $35) – Our session will be one-hour long and includes 1 week of email follow up.
**This option is best for clients who want a quick sounding board, to ask questions about their partner's behaviors, and /or what tools they can use to overcome their feelings of low self-esteem.  I will provide insight into Narcissistic behaviors, as well as tools which have helped other clients (and myself) with the understanding that using those tools on a consistent basis is the only way to begin real healing.
– By the Month ($88/month/normally $135) – Includes 4 sessions in a 30-day time period, plus weekly email follow-up, reflection, and progress updates.
**This option is best for clients who have a short-term goal, such as implementing No Contact, moving into a new home, contacting an attorney, what to expect from the Narcissist when papers have been filed in court, taking advantage of prolonged Silent Treatments when the Narcissist is gone, coming to terms with the fact their partner is disordered, and other related occasions.  I offer support during transition, understanding the Narcissist's reactions, and holistic tools to help with recovery.
– By the Package (3 month package for $228/normally $350) – Best deal.  Includes all of the above and gives you personalized guidance during a 12-week time period, which is generally how long it takes for the FOG to lift and allow real healing to begin.  In the case of No Contact, 3 months will ideally drive your ex to seek a new source of supply and allow you enough time to realize you can live without them.
**You don't have to be a mother, or even female, to take advantage of these special prices.  Will not be offered again until Fall/Winter!
Once you've decided on a plan and have completed checkout, email me at letmereach@yahoo.com to let me know you're in, and so that we can schedule your session(s).  Will 2014 be the start of your new life?
(Click here to see what coaching is all about).
Your healed life starts with one step...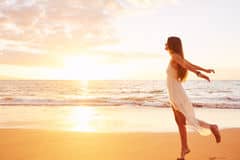 Get immediate access to this FREE recovery series to receive:

My top resources for narcissistic abuse recovery
Tips to detox from painful relationships
Strategies to overpower your addiction to the narcissist
and More!