Are You Ready to Experience a Shift?
To my followers…
I watched this movie approximately two years ago. In many ways, it was a catalyst for my own life transformation.
We all have the tools we need to build a beautiful life….and if we change the way we see things and make an effort to rise above ourselves …our whole lives can change in a matter of moments.
You may be experiencing pain, fear, and uncertainty in your lives, especially if you are involved with a disordered personality type. However, once you start to change the way you look at things, the things you look at change. We must experience a dark night of the soul in order to grow spiritually, and as a person. Once you begin your own transformation, you will understand that even your greatest adversary came to teach you lessons about yourself. Lessons you needed to learn in order to fix what's broken due to the beliefs you were indoctrinated into your whole life.
I am now nurturing the flowers of my own life garden and it is such a great privilege to share this movie. We are all magnificent creations of God and we were all born in this earth for a special purpose.
I dedicate this movie to you. I hope you can see the life ahead of you and become inspired. God bless you…
Your healed life starts with one step...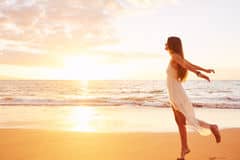 Get immediate access to this FREE recovery series to receive:

My top resources for narcissistic abuse recovery
Tips to detox from painful relationships
Strategies to overpower your addiction to the narcissist
and More!