Headed to New York!
Local Narc Abuse survivor heads to NY, because she can…
Dear Readers, Followers, and Kick-Ass Survivors & Thrivers,
I am taking a small vacay from the blogosphere to enjoy some much-needed fun.  I don't want to go without leaving you with a little something to hold you over, so I am sharing some "Followers' Favorites", as well as a few of my own.
3 Ways to Get a Narcissist to Leave You Alone
Dear Kim – How Would a Dumped Narcissist Feel if You Were to Date His Friend?
6 Ways to Fail at Dating after the Narcissist
Narcissists and Empaths:  The Ego Dynamic
Esmeralda the Snake by AnUpturnedSoul
How Accountable are We Willing to be in Our Own Lives? by Diana Iannarone
See you next week!  And as always, thank you for being a follower.
Your healed life starts with one step...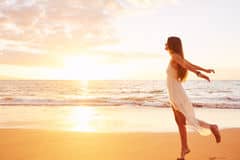 Get immediate access to this FREE recovery series to receive:

My top resources for narcissistic abuse recovery
Tips to detox from painful relationships
Strategies to overpower your addiction to the narcissist
and More!