LMR Saturday Survivor – Inspirational Stories from the Front Line
One Year Narc Free…
~Submitted by KarinKateriKei – The Eclectic Poet~
This time last year, I was out with my best friend.
My best friend and the one who essentially staged a one-woman intervention to get me away from the Narcissist Predator who had stolen my life and was on track to take it.
I was out without the phone that he'd given me and I was not answering his calls or texts on my phone. Out of the house for the first time in months.
The day was the most bizarre and complex amalgamation of the things I hold most dear and of throwing off the shackles that he'd managed to place on me after nearly two years.
She stayed with me even after he'd been abusive with her, thinking that he'd come around. She stepped in after seeing that I was exhibiting all the classic signs of Battered Wife Syndrome. She literally put herself and reality between him, his abuse and lies and saved my life.
I know more now about Narcissist Predator Abuse than I wanted to but I also know the unwavering love and honour of true friendship.
This shit's real. Get help. Trust your gut. Trust your friends. Je te remercie, ma sœur d'un autre monsieur.
One year Narc free last weekend…
~ kei
Your healed life starts with one step...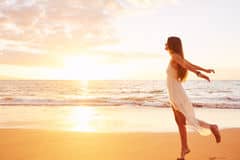 Get immediate access to this FREE recovery series to receive:

My top resources for narcissistic abuse recovery
Tips to detox from painful relationships
Strategies to overpower your addiction to the narcissist
and More!