Warning Signs You're Dating a Loser
This article was published on the Internet several years ago and was originally written to help identify "Losers" in relationships. The e-mail feedback Dr. Carver received on the article was tremendous. It's clear the article is a way of identifying not only "losers" but controlling, abusive, and manipulating individuals. It's also obvious these warning signs are not only found in dating relationships – but also in spouses, parents, friends, and relatives. There are more victims in the environment of the Loser than his or her romantic partner.
Your healed life starts with one step...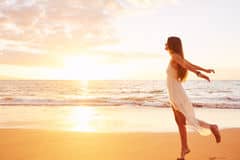 Get immediate access to this FREE recovery series to receive:

My top resources for narcissistic abuse recovery
Tips to detox from painful relationships
Strategies to overpower your addiction to the narcissist
and More!