Let Me Reach – Group Coaching
Dear Readers and Followers,
"Group Coaching continues to increase in popularity for coaches and clients alike. Group coaching brings the coaching conversation into a small group context. It is an intimate conversation space, focused on goal setting, deepening awareness around key issues, taking action, and accountability.
Group coaching clients benefit from the peer learning with others, commonly referred to as the collective wisdom of the group. This peer learning is often as important as the interaction with the coach. Many clients find the process "less on the spot", giving them more time to reflect and integrate their insights." **
Let Me Reach will be implementing a group coaching program in order to offer alternate pricing options and to foster a community feel for those who may be uncomfortable with one-on-one coaching.  I am offering a poll to get ideas on timing.  If you are interested in group coaching, please participate in the poll and indicate which time frame would be convenient for you.
**thecoachingtoolscompany.com
Your healed life starts with one step...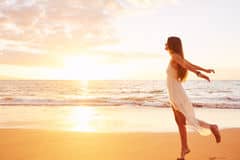 Get immediate access to this FREE recovery series to receive:

My top resources for narcissistic abuse recovery
Tips to detox from painful relationships
Strategies to overpower your addiction to the narcissist
and More!