Hope in the Darkness – Life after Narcissistic Abuse
Hope in the Darkness
Being a blogger has opened up so many opportunities for me, including making acquaintance with other light-workers around the world. It's such an amazing feeling to exchange emails with someone on another continent, knowing that if we lived in the same neighborhood, we'd likely be the best of friends.
This brings to light the fact that we are all one…and because of that, I want to share with you a delightful piece of prose that my long-distance friend, Ether, wrote for all of you:
Do you think that you are alone now? You are not.
Do you think that someone destroyed your self -esteem? They did not.
Do you feel that you were not heard, seen or appreciated? This simply isn't true.
I can see you, I can hear you.  I am telling you that you are amazing.
I have seen your future and your unique and amazing power.
I know this because I am with you now.
I know this because I am you from the future…
And I am smiling
Grab your Beginner's Healing Toolkit below and start your journey of healing after narcissistic abuse!
Your healed life starts with one step...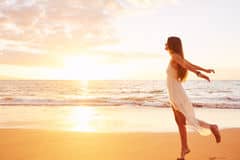 Get immediate access to this FREE recovery series to receive:

My top resources for narcissistic abuse recovery
Tips to detox from painful relationships
Strategies to overpower your addiction to the narcissist
and More!