What narcissists look like beneath the glamour
~ photo by Sam Raimis
~ submitted by Ether
Warning – Trigger Alert – Proceed with Caution
Doing psychic healings with targets of narcissists, this is how I see the narc:
If you could see a narcissist beneath their 'glamour', they might resemble a big, spider-type creature.
They are in the center and they have eight cords coming of them with sharp hooks at the end. They need to have all these hooks in a variety of people to feed off of them sufficiently to feel alive. In the hook is an addictive substance for their targets. The most destructive situation is when they have all of their hooks in one person, feeding from only them. It should actually be a relief if they are hooked into their other friends, family or lovers. To see people competing on a psychic level over who can get the most hooks in them is disturbing beyond belief.
When you unhook them out of one person, their cords thrash about looking for somewhere else to put it. If you succeed in removing all that they have, at that moment they just lie there pathetically, squirming and dying on the floor desperately trying to reach out for at least one person to get a hook back into.
Your healed life starts with one step...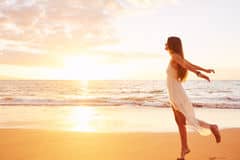 Get immediate access to this FREE recovery series to receive:

My top resources for narcissistic abuse recovery
Tips to detox from painful relationships
Strategies to overpower your addiction to the narcissist
and More!