Planet V
Excerpt from How to Do No Contact Like a Boss!
Venus is a lovely being.  She gives her love unconditionally and cares for others in the most unselfish way; she isn't pretentious in her giving of love.  She adores those in her world:  her parents, her children, and her friends.  Some accuse her of being too nice, but she doesn't know any other way to be…this is who she is, a being of light, love, and kindness.
On another realm are humanoids that live on the planet Nars.  It's a mostly male population, but some females have infiltrated this stark planet, as well.  It's a hostile place to be.  These humanoids have overrun their world and must occupy a new one in order to keep their species alive.  They have no emotions and are only concerned with their individual survival.  After touching down on Planet V, they find the perfect host…Venus.  She is everything the Humanoids need to keep their kind alive.   Venus freely gives her emotions, her resources, and opens up her world to the Narcoid.
These humanoids from Nars have studied Venus' behavior for decades.  They know exactly what she looks for in a mate, and they mimic this image perfectly.  Venus doesn't realize that the Humanoid is an imposter.  When Venus first comes into contact with a Narcoid, she sees him as her twin soul.  He is kind, loving, generous, and treats her like a Goddess.  They do everything together, and because her new partner is so "rare", she agrees to a union in a short amount of time.
After a short while, Venus begins to observe inconsistencies.  Her new mate starts to display behaviors that are completely foreign to her.  He becomes mean, critical, and condescending.  This causes confusion within Venus' mind and heart.  She believes she has done something to injure her partner, so she tries everything within her power to reverse the breakdown of their bond.  The Narcoid thrives on this false belief, and proceeds to enslave Venus by instilling more false beliefs within her of being insufficient, not good enough…the root of their problems.  This is how he keeps her enslaved, knowing she will give her all.
Narcoids are on Planet V to steal souls and turn all Venuses into Narcissistic Supply.  In fact, they steal not only Venus' soul, but those of her offspring, as well (even if he fathers them).  Once this domination is complete, they move on to another Venus and begin the process anew.
Narcoids leave a path of destruction so great that Venus and her young lose their spirit.  Venus further  loses her livelihood and hope.  The only strength she has left is given to her young.  However, sometimes Venus is so completely devastated, she is no longer able to do that, either.
Could you be the main character in this sci-fi piece? Is it time for you to pen a different ending? You can change how your story will end.

 

It all starts with intention.  Imagine a different ending and share in the comments section below!
Your healed life starts with one step...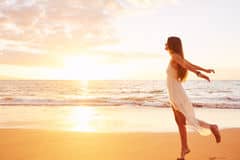 Get immediate access to this FREE recovery series to receive:

My top resources for narcissistic abuse recovery
Tips to detox from painful relationships
Strategies to overpower your addiction to the narcissist
and More!