Breaking Up with Facebook – If You're Tired of Losing Face
By the time people find this article, they are often in the final stages of detaching from the Narcissist. But, they usually don't realize there is a real risk when it comes to Facebook and narcissists.
Some are being discarded, some have gone No Contact on their own, and yet others exist on the sidelines as the Other Woman or Other Man, waiting patiently for the narcissist to have The Divine Epiphany where he or she comes sprinting back, pleading for forgiveness, and waxing lyrical about marriage and growing old together.
What's more, it's a time when the Narcissist's former victims spend horrifying amounts of time on Facebook, cyber-stalking the Narcissist and their new supply. 
Coincidentally, it's also a platform that Narcissists use to further degrade their ex-partners and simultaneously begin early triangulation with the new mate (and yes, it's all on purpose).
Stalking your Ex and their new partner on Facebook (or any social media platform) is directly correlated with a huge delay in your healing process (I'm talking possibly years) and worse, may incite your plummeting into a swirling eddy of despair, leading to depression and the need for serious pharmaceutical meds.  
Sadly, this cyber-snooping has been the ruin of many a victim's self-esteem as they begin to aggressively pursue the Narcissist in an attempt to make them "see the light", which instead makes them appear less valuable than the Narcissist.
While Facebook snooping is something that almost all of us do in the beginning, it's critical that you get a grip on this urge and do these five things instead:
1 – Say FU to FB – Deactivating your Facebook profile may be necessary while you make it through the first stages of grief after the breakup.  In addition to being tempted to "casually" find out what your Ex is up to, the pictures of your friends getting married, going off on vacations, and generally having a blast will make your life seem more miserable. If you find yourself being tempted to reactivate your profile, go ahead and delete it.  You can always create another profile later – after you've healed.
Facebook and narcissists are partners in crime.  And they are ready to take you down with them.
2 – Visit a local pet store – because furry, feathered, and scaled critters help us heal. In fact, perhaps it's the perfect time to add a member to your little tribe.
3 – Have a good laugh – Instead of cyberstalking, go visit The Onion or Cracked. If the urge to snoop is too strong, see what comedies are playing at your local cinema.  Invite a friend.
4 – Grab some culture – Instead of responding to maniacal strings of phone calls and texts from the narcissist as you did in the past, you now have plenty of time to do other things that will help you grow as a person. Check out Meetup.com for local group activites, join a book club, see a play, and check out the events in your community. 
Isn't that more fun than having a nuclear meltdown in front of your computer screen?  
5 – Start a hobby – Redirect your nervous energy into something new and creative.  The nice thing about starting a hobby is that it's totally on your schedule and can be as big or small as you want it to be. By choosing a new hobby, it's all about you: Doing things your way – on your time.  Something you never experienced with the Narcissist.
Always remember, Facebook and narcissists have ruined many lives.  You can create a whole different life by the simple act of breaking up with Facebook – and save your self-esteem (and reputation) in the process.  
Need ideas for things to do after breaking up with Facebook and saving face after No Contact?  Download your free 'Beginner's Healing Toolkit' below!
Your healed life starts with one step...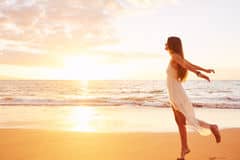 Get immediate access to this FREE recovery series to receive:

My top resources for narcissistic abuse recovery
Tips to detox from painful relationships
Strategies to overpower your addiction to the narcissist
and More!