Not All That is Buried is Dead
Time is not a healer.
It's a system for keeping track of seconds, minutes, hours, and days.
Time may take the edge off of intense pain, but it doesn't heal.   It's what we do with the passage of time that determines whether or not we heal from our wounds.
Often, we make the mistake of believing that if we keep the pain buried under the guise of a busy schedule, commitments, and trips to Starbucks that our pain will eventually go away on its own.
Because we bury our pain doesn't mean it's dead.
It's very much alive, resurrected by an off-color remark; betrayals big and small.
It wants – no, needs – to be exhumed over and over until we finally acknowledge it.  Look at it.  Figure out why it's there and do something about it.
Burying it again won't bring lasting change, nor will reaching out to the very person who keeps our pain alive.
The first requirement in healing our pain is to banish the source of what's bringing it to the surface.
Then, while our pain is still open and raw, we must examine it.
We must face it and embrace it.  Treat it with loving care.  Let it know it's understood.
And if we don't understand it, we must make a point to learn.
Your pain wants to know why you stay with a person who is unfaithful to you.
Why you eat meals with someone who claims to care about you, yet speaks to you in a manner that desecrates your uniqueness.
Why you share your gifts with someone who diminishes your light.
Why you invest in someone who wants you to be dead inside to make them alive.
Healing lies in learning the why.
No, time is not a healer.  That's a job we must do ourselves.
I'm digging in the dirt

Stay with me I need support

I'm digging in the dirt

To find the places I got hurt

~ Peter Gabriel
Your healed life starts with one step...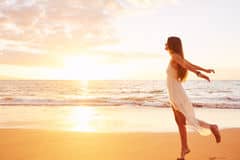 Get immediate access to this FREE recovery series to receive:

My top resources for narcissistic abuse recovery
Tips to detox from painful relationships
Strategies to overpower your addiction to the narcissist
and More!