The Piety of Toxic Love
I was with my Ex for over eight years.
I am unable to recall a single Valentine's Day spent with him.
I literally cannot summon up one miniscule facet of those eight holidays.
It seems they've been gridlocked from my memory.
And frankly, I don't want or need to remember.
Some things are better left forgotten…
better left slouching in the cold, frozen night from whence those black moments were born.
Instead, I abscond gingerly to unsullied vistas where the earth is not deprived of its color.
Where my individuality is celebrated, no longer a conviction.
A place where I can breathe in green air
and the mornings offer their gracious possibilities.
In his unraveling of me, I discovered a gem of recognition.
Acknowledgement of the heavy truth
that I needed his darkness to discover my light.
© Kim Saeed and Let Me Reach, 2016
Grab your Beginner's Healing Toolkit below and start your own journey of healing after narcissistic abuse!
Your healed life starts with one step...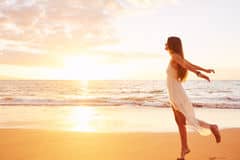 Get immediate access to this FREE recovery series to receive:

My top resources for narcissistic abuse recovery
Tips to detox from painful relationships
Strategies to overpower your addiction to the narcissist
and More!